Music's sorted - go motivation.
You teach a class. You teach Salsa, Samba or Step. Aerobics, gymnastics or spin. Either which way you have your work cut out without needing to dash to the CD player all time time. It's OK, MixTape has you covered.
Our revolutionary UI is nothing like traditional DJ software and far easier for beginners. Just drag your tracks around and 'one click' publish straight to your iTunes. And if you don't want beat matching, or blending, or anything (just play my music!) it's all as easy as just not doing it. Couldn't be easier.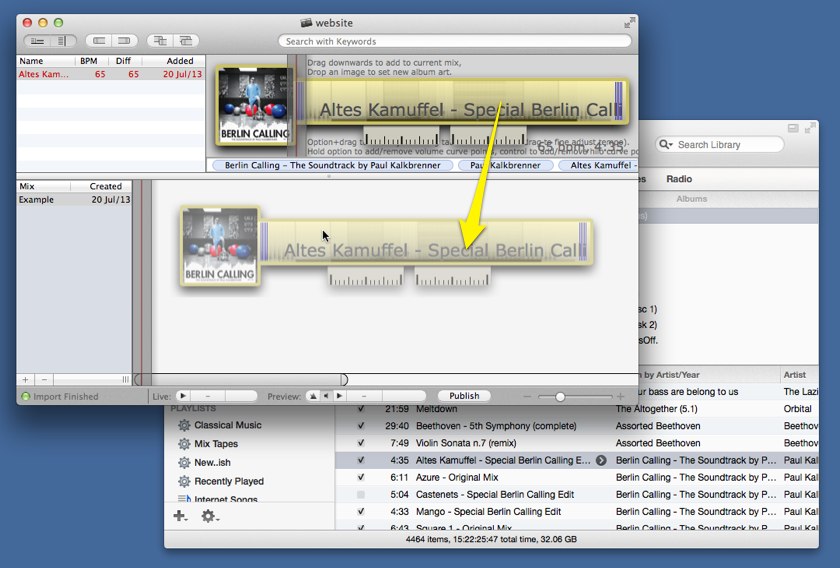 MixTape brings your class into the 21st Century. Just press play, then focus on your class - we got the music.