Mixes to be proud of.
Because it's your music and that's the music you want to listen to. MixTape is the ideal tool for making mixes for in the car; zoning out at work; or grinding out the calories at the gym. And with simple publishing onto the web, your mixes become available on any computer. It's easy, look...
Just drag your music from either iTunes or the finder directly into MixTape.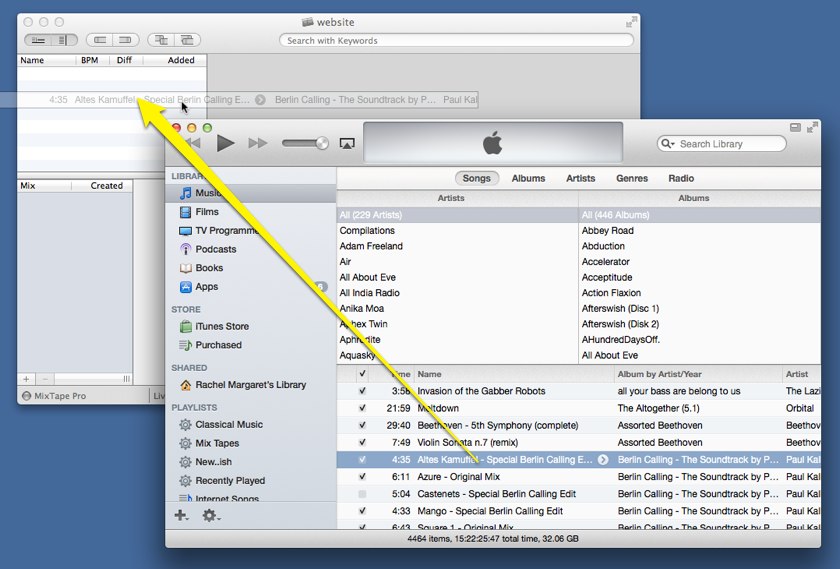 And MixTape loves drag'n'drop so we can just drag this into our mix...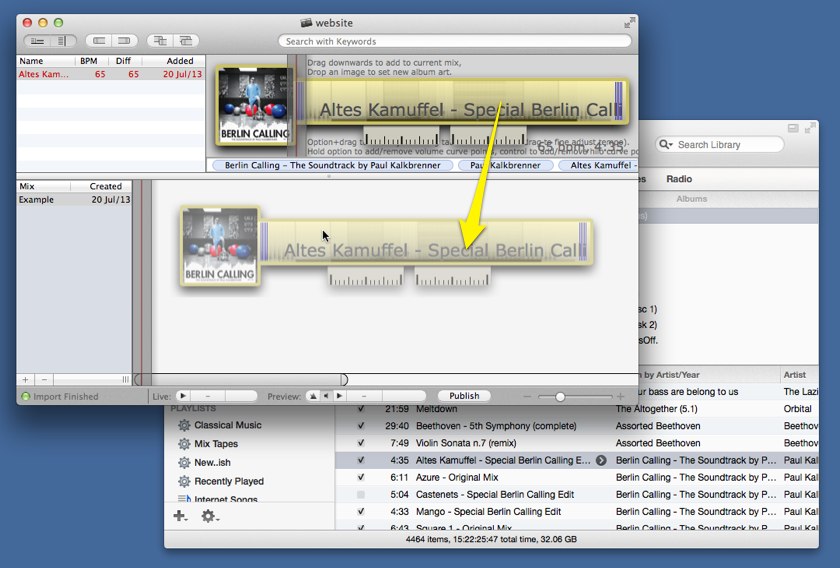 Then it's easy - add more tunes and drag them around the workspace 'till you've got what you want, where you want. Then press "Publish"...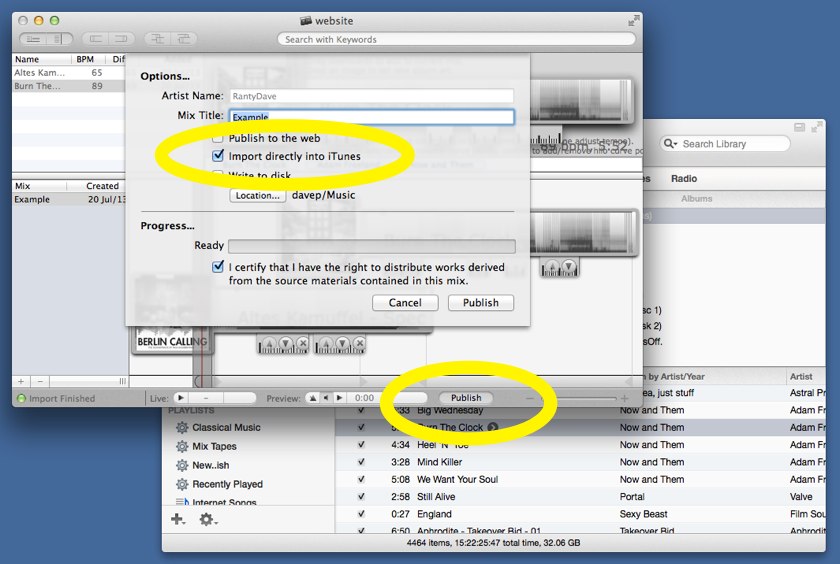 ...check "Import directly into iTunes" and you're done. Easy.

Of course, for those of us who want to do more there's beatmatching, fading and hi/lo controls all in our revolutionary user interface. It's easier than you think, and more powerful than you knew. Go on, make something you're proud of.