Another tool for your arsenal.
As a Pro DJ you will already be expert with your tool of choice and likely more than competent in many others. What does MixTape hold for you?
DJ's are finding that MixTape is the way to get a mix out quickly. Say you want a demo for a radio station, bar or club: MixTape is the fastest way to sit down, do your stuff and get it on the net even before your first cup of coffee. Well, maybe not, but you get the drift.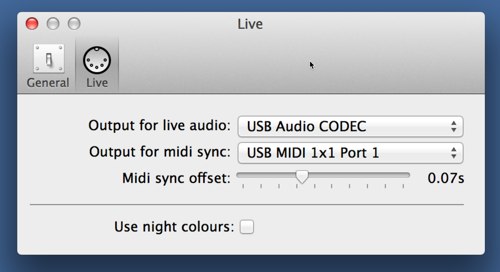 MixTape Pro offers enhanced set up options for playing live including the ability to select a separate audio device for output - including AirPlay and Bluetooth devices; and a MIDI timecode output complete with a sync offset to ensure the entire signal chain remains in sync. This is so MixTape can act as a superb sound and sync source when working with your favourite VJ's or lighting rigs.
MixTape Pro will also work with lossless files, including export at 44.1, 48, 96 or 192KHz ... and the pure floating point signal path means that quality is preserved all the way to the amp.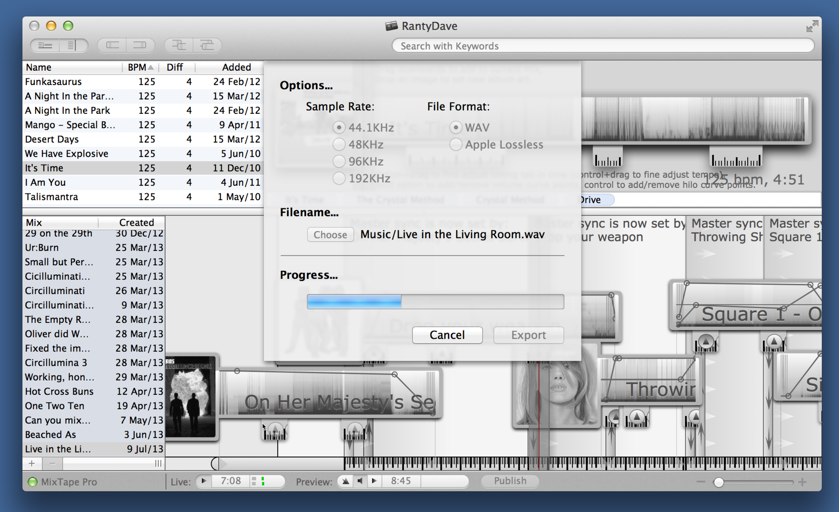 And, y'know, sometimes even the pro's need to chill out. The relaxed and simplified live play gives you time to chat, drink, and hang out with your guests without being completely beholden to the decks.
Love your decks as much as you want; be practically married to Serato ... but sometimes it's nice to have something cool and beautiful as part of your desktop.