Buy yourself some time...
MixTape Pro's live mode is all about preparation and reducing stress. Whether it's some quiet tunes in the living room, propping up the corner of a bar, or playing the 3am set at a muddy festival, MixTape makes it easy to get great results and leaves you with some spare time for ... whatever. Here, I'll show you how it works...
Select your first track and add it to a mix (quick way is to right click and select "Add to New Mix"). Press the live play button ... your mix will start playing live.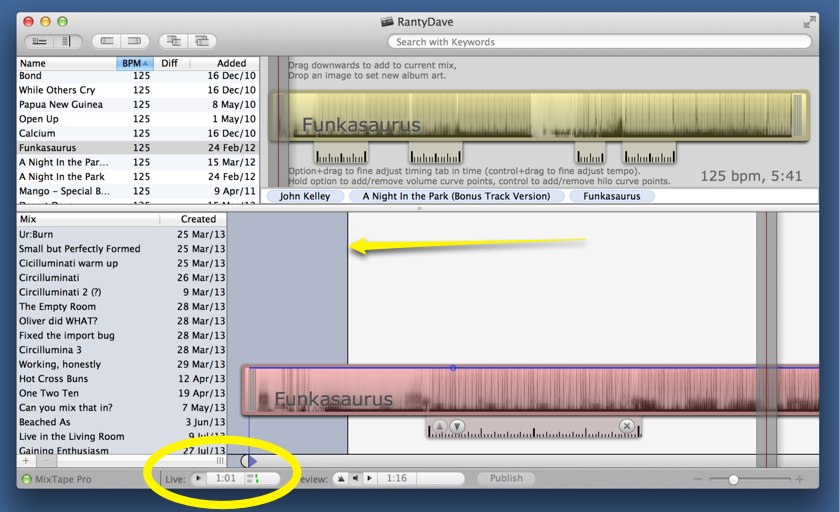 The encroaching blue/grey region shows where the live playing stream currently is ... how much of the mix has been played. The time (circled) shows how long before the live stream gets to where you're currently editing. How much time you have to prepare, in other words. So now...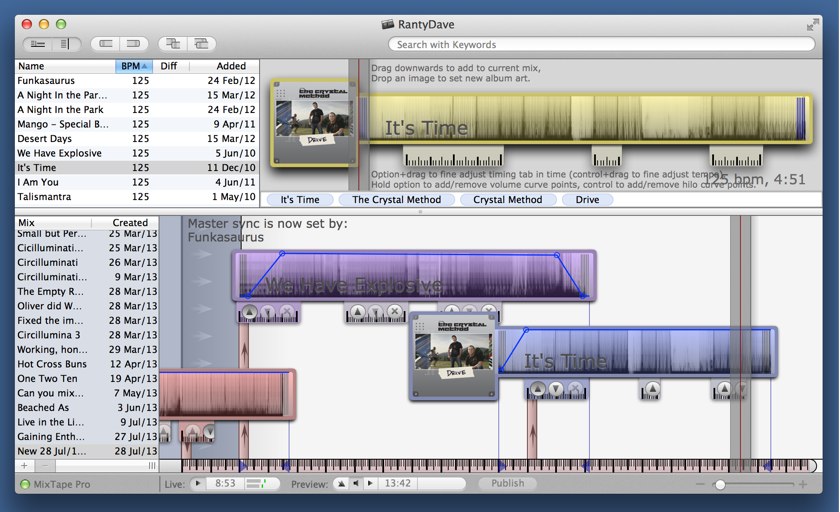 Keep going! Build your mix as you would normally. In the picture above we have two complete tracks laid out before silence, and that gets us about nine minutes. Use your buffer how you wish - want to spend more time perfecting the mix before it plays out, done. Want to get them laid out so you can have a spare twenty minutes, easy. Or just know that you've got some headroom and relax.
More details on our playing live 'feature' page ... but this is basically all there is to it. You can do this, you can DJ live and get great results. Give it a go!