If it's beautiful, pass it on.
If it rocks, pass it on. If it soothes, pass it on. If it's really something, pass it on. We've always made mix tapes for our friends and we always will. MixTape brings it into the 21st century, let's see how:
Once you've made your mix, press the "Publish" button and on the sheet that falls down give the mix a title (or keep the one it already has) and check "publish to web". When you press the final "Publish" it will upload your mix to the web. This can take a long time ... you might want to go make a coffee or something...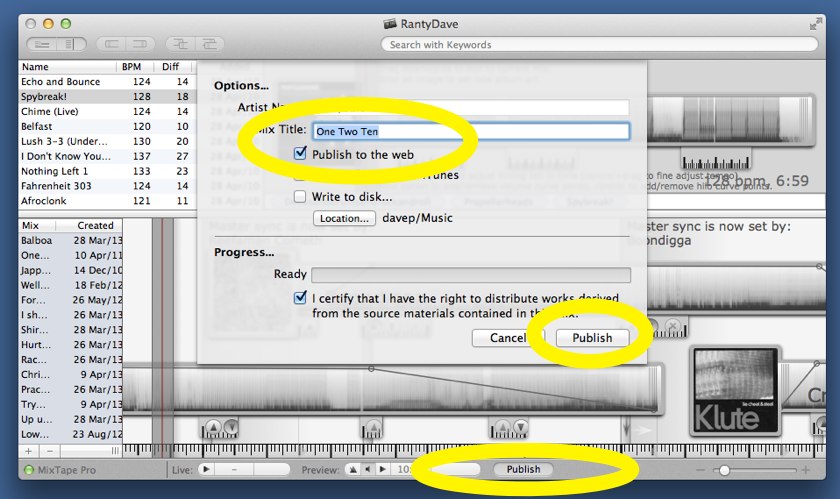 MixTape will create a web page hosting your mix, a web based player and a single click download of the whole thing.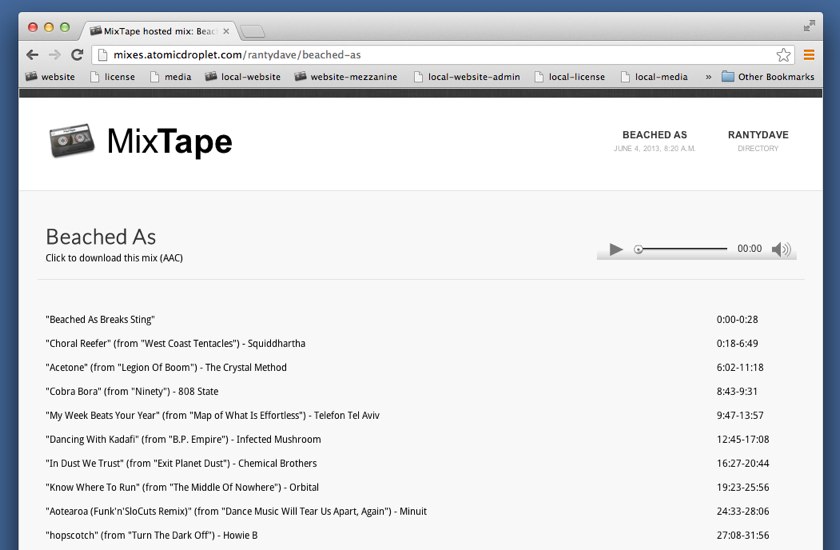 Of course, you get a tracklist too and clicking on one track will take you to that part of the mix. Go on, give it a try!. Of course, the page is just a webpage so you can facebook, tweet or +1 the resulting URL. Finally, MixTape builds a directory of all your mixes: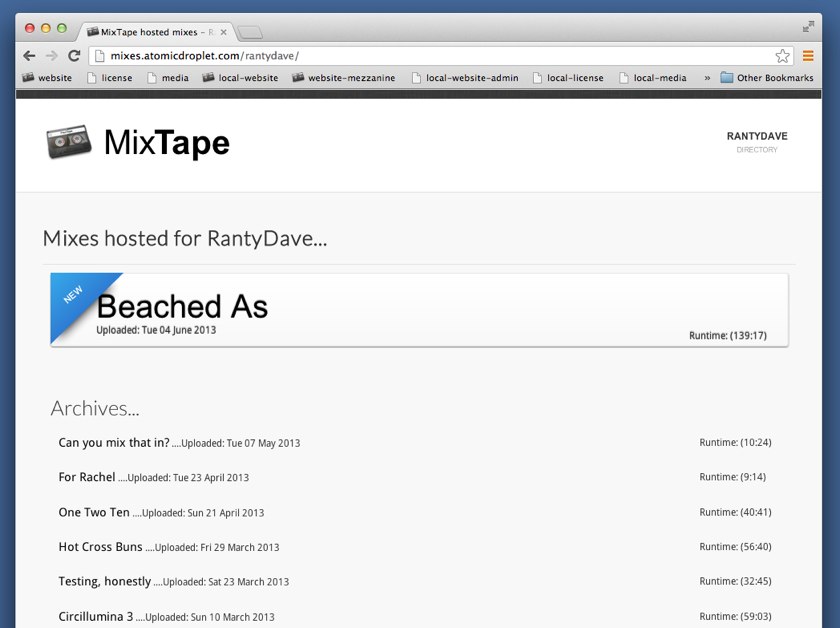 And look, that'll be my new one at the top. Nice :)