Look good on the web.
Whether you're a DJ building a fanbase or just sharing a mix with a friend there's really no option any more - you need a web presence. MixTape can automatically and with a single click create one for you. There's no need for other facilities or accounts, no signing up or passing over of credit card details, no time limits and no continual harrassment to upgrade. It just works and it's free.
This is what it looks like. This is your artist page (just like this one), generated automatically by MixTape.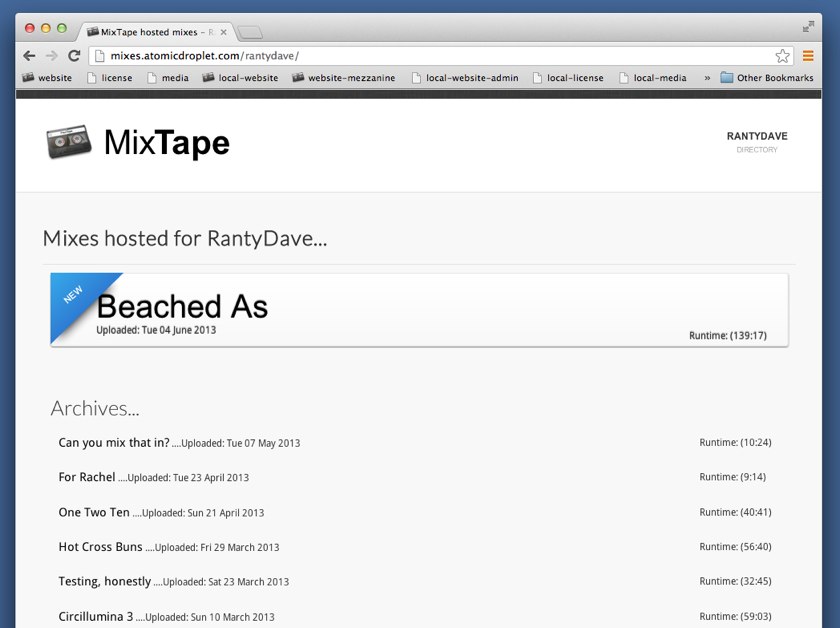 Your newest mix is highlit at the top of the page and each title is a clickable link to a page with the individual mix...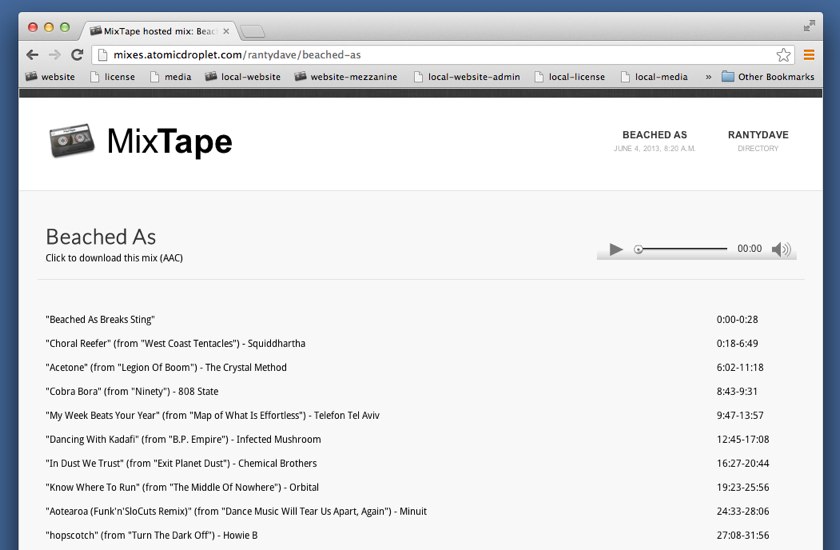 The page has the mix; a download link; an audio player and a track listing. The track listing is also clickable - taking you to the place in the mix where that tune started to be mixed in.
And the learning curve? When you press publish...

Seriously, that's it. We really couldn't make it any easier.